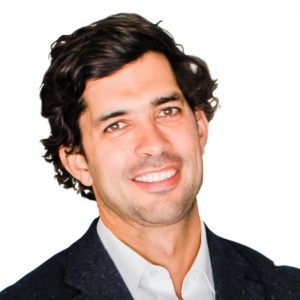 Francisco Pereira Coutinho
Membro Fundador da NRC e Colaborador
[PT] É Professor Associado com Agregação na NOVA School of Law. É Licenciado em Direito (2002) e Doutor em Direito (2009) pela Nova School of Law, onde é atualmente Subdiretor.
Foi professor no Instituto Superior de Ciências Sociais e Políticas da Universidade de Lisboa e no Departamento de Direito da Universidade Autónoma, bem como assessor jurídico no Instituto Diplomático do Ministério dos Negócios Estrangeiros e na Secretaria de Estado da Presidência do Conselho de Ministros.
Foi ainda professor convidado no Centro Interdisciplinar de Herzlyia (Israel), na Escola Superior de Sant'Anna (Pisa, Itália), na Fundação Getúlio Vargas (São Paulo, Brasil), no IDP (Brasília, Brasil) e nas Universidades de Burapha (Tailândia), Católicas da Beira e de Nampula (Moçambique), Gestão e Economia de Pristina (Kosovo), Montenegro (Podgorica), Mostar (Bósnia Herzegovina), Nagasaqui (Japão), Northumbria (Newcastle, Reino Unido), Petra (Amã, Jordânia) e Tirana (Albânia).
Realizou conferências na Albânia, Áustria, Bélgica, Bósnia Herzegovina, Brasil, Bulgária, Cabo Verde, China, Espanha, Itália, Japão, Jordânia, Kosovo, Moçambique, Polónia, Reino Unido, São Tomé e Príncipe, Timor-Leste e Portugal.
É membro do CEDIS – Centro de I&D sobre Direito e Sociedade, da Sociedade Portuguesa de Direito Internacional e da Associação Portuguesa de Direito Europeu. Coordena os Observatórios da Proteção de dados e da Legislação Portuguesa e os Compliance e Green Labs. Foi Coordenador-geral da NRC até Julho de 2021.
NRC Founding Member and Collaborator
[EN] He is an Associate Professor with Aggregation at NOVA School of Law. He holds a degree in Law (2002) and a PhD in Law (2009) from Nova School of Law, where he is currently Vice-Dean.
He has lectured at the Higher Institute of Social and Political Sciences of the University of Lisbon and at the Law Department of the Autonomous University and has been a Legal Advisor at the Diplomatic Institute of the Ministry of Foreign Affairs and at the Secretariat of State of the Presidency of the Council of Ministers.
He was also a guest lecturer at the Interdisciplinary Centre of Herzliya (Israel), Sant'Anna Higher School (Pisa, Italy), Getúlio Vargas Foundation (São Paulo, Brazil), IDP (Brasilia, Brazil) and Burapha University (Thailand), Católicas da Beira and Nampula (Mozambique), Management and Economics of Pristina (Kosovo), Montenegro (Podgorica), Mostar (Bosnia and Herzegovina), Nagasaki (Japan), Northumbria (Newcastle, UK), Petra (Amman, Jordan) and Tirana (Albania).
He has organised conferences in Albania, Austria, Belgium, Bosnia Herzegovina, Brazil, Bulgaria, Cape Verde, China, Spain, Italy, Japan, Jordan, Kosovo, Mozambique, Poland, the United Kingdom, São Tomé and Príncipe, Timor-Leste and Portugal.
He is a member of CEDIS – Centre for R&D on Law and Society, the Portuguese Society of International Law and the Portuguese Association of European Law. He coordinates the Observatories on Data Protection and Portuguese Legislation and the Compliance and Green Labs. He was NRC General Coordinator until July 2021.
---
CONTACTO | Contact
---
PUBLICAÇÕES | Publications
"A Sisyphean struggle: Portugal's referendum on European integration", in Martinho Lucas Pires e Francisco Pereira Coutinho (eds.), What market, what society, what Union? The European thought of Francisco Lucas Pires, 20 years later, T.M.C. Asser Press, 2020, pp. 153-163
"A Regulação do Espaço Exterior" (com Sara Pinto Ferreira), in Carla Amado Gomes et al., Garantia de Direitos e Regulação: Perspectivas de Direito Administrativo, Associação Académica da Faculdade de Direito de Lisboa, 2020, pp. 919-945
"You can't have your cake and eat it too: Portugal and the Self-Determination of Western Sahara", UNIO – EU Law Journal, 5, 2, 2019, pp. 103-127
"Portugal: The Impact of European Integration and the Economic Crisis on the Identity of the Constitution" (com Nuno Piçarra), in Anneli Albi and Samo Bardutzky (eds.), National Constitutions in European and Global Governance: Democracy, Rights, the Rule of Law, Springer, 2019, pp. 591-639
"A Subjetividade Internacional do Imamat Ismaili", in Francisco Pereira Coutinho, Juan Manuel Rodríguez Barrigón e Tiago Melo Cartaxo (eds.), Os Sujeitos Não Estaduais no Direito Internacional, Petrony, Lisboa, 2019, pp. 89-108
"Questions Relating to the Seizure and Detention of Certain Documents and Data (Timor-Leste v Australia)", in Rüdiger Wolfrum (Coord.), Max Planck Encyclopedia of Public International Law, Oxford University Press, Oxford, 2019
"A Natureza Jurídica do Acordo Económico e Comercial Global (CETA)", Themis, n.º 6 (edição especial), 2018, pp. 295-331
"A Proibição do Uso da Força no Século XXI", in Roberto Correia da Silva Gomes Caldas et. al., Guerra e Paz no Século XXI: políticas e direito internacional, Coimbra, Almedina, 2018, pp. 83-100
"Il Diritto della Crisi Europea e le Corti Portoghesi", in Costanza Margiotta (coord.), Europa: diritto della crisi e crisi del diritto. Austerità, diritti, cittadinanza, Il Mulino, Bolonha, 2018, pp. 163-190
"O Direito Internacional na Ordem Jurídica Moçambicana", in Jorge Bacelar Gouveia e Francisco Pereira Coutinho, O Direito Internacional Público nos Direitos de Língua Portuguesa, CEDIS, 2018, pp. 229 a 263
"A Caminho do Brexit ou do Breversal? A Reversibilidade do Processo de Secessão de Estados-Membros na União Europeia", Nação e Defesa, 147, 2017, pp. 39-60
"European Union Law in Portuguese Courts: an appraisal of the first twenty-five years after the accession", Yearbook of European Law, 2017, 1-33
Moot Courts, Almedina, 2017
"Protecting the Jewel of the Crown: the Ognyanov Case and the Preliminary Reference Procedure", European Forum, 11 April 2017, 1-9
"The Portuguese Bailout, Social Rights and the Rule of Law", in Alessandra Coli, Barbara Pacini and Elettra Stradella (eds.), Policy, Welfare and Financial Resources The Impact of the Crisis on Territories, Pisa University Press, Pisa, 2017, pp. 57-92
Jurisprudência Resumida do Tribunal Internacional de Justiça (com Manuel de Almeida Ribeiro), D. Quixote, Lisboa, 2016
"Austerity on the loose in Portugal: European judicial restraint in times of crisis", Perspectives on Federalism, 8, 3, 2016, 105-132
"A Ação Externa" (com Isabel Camisão), in Alessandra Silveira, Mariana Canotilho e Pedro Madeira Froufe, Direito da União Europeia – Elementos de Direito e Política da União, Almedina, Coimbra, 2016, pp. 1187-1235
"A Legitimidade do Conselho de Segurança", in Susana Vaz Patto, João Madureira e Mateus Kowalski (Coord.), A Participação de Portugal no Conselho de Segurança, Instituto Diplomático, Lisboa, 2015, pp. 53-66
"Tax Arbitration Courts and Preliminary References", in Nuno Villa-Lobos e Tânia Carvalhais Pereira (Coord.), The Portuguese Tax Arbitration Regime, Almedina, Coimbra, 2015, pp. 235-260
"David and Goliath Revisited: A Tale About the Timor Leste/Australia Timor Sea Agreements" (com Francisco Briosa e Gala), Texas Journal of Oil, Gas and Energy Law, 10, 2, 2015, 429-462
"Courts and European Integration", in Luís Pereira Coutinho, Massimo La Torre and Steven D. Smith (eds.), Judicial Activism: An Interdisciplinary Approach to the American and European Experiences, Springer, 2015, pp. 181-196
"Community of Portuguese-Speaking Countries", in Rüdiger Wolfrum (Coord.), Max Planck Encyclopedia of Public International Law, Oxford University Press, Oxford, 2015
"Free Movement of European Union Citizens in Portugal" (com Nuno Piçarra), Revista del Ministerio de Empleo y Seguridad Social, Série Migraciones Internacionales, 101, 2014, pp. 197 a 219
"O Tribunal Europeu dos Direitos do Homem e a Liberdade de Imprensa: os casos portugueses", in Carlos Blanco de Morais, Maria Luísa Duarte e Raquel Alexandra Brízida Castro (coord.), Media, Direito e Democracia, Almedina, Coimbra, 2014, pp. 321-361
"Deus e a Construção Europeia" (com Jorge Azevedo Correia), in António Pinto Pereira, Henrique Sousa Antunes, Manuel de Almeida Ribeiro e Sofia Oliveira Pais (coord.), Liber Amicorum em Homenagem ao Prof. Doutor João Mota de Campos, Coimbra Editora, Coimbra, 2013, pp. 425-466
Os Tribunais Nacionais na Ordem Jurídica da União Europeia: o caso português, Coimbra Editora, 2013
"A Natureza Jurídica dos Memorandos da «Troika»", Themis, XIII, 24/25, 2013, pp. 147-179
"The Europeanization of Portuguese Courts" (com Nuno Piçarra), Silesian Journal of Legal Studies, 4, 2012, pp. 73 a 88
"Federalismo e Constitucionalismo na União Europeia: a delimitação «vertical» e «horizontal» de competências no domínio das pescas", in María Teresa Ponte Iglesias e Maria da Assunção Vale Pereira (eds.), A Governação dos Mares e Oceanos: Novas Realidades, Novos Desafios, Andariva, Santiago de Compostela, 2012, pp. 111-138
"Os Juízes Portugueses e o Reenvio Prejudicial", in Maria Luísa Duarte, Luís Fernandes e Francisco Pereira Coutinho (coord.), 20 anos de Jurisprudência da União sobre Casos Portugueses: o que fica do diálogo entre os juízes portugueses e o Tribunal de Justiça da União Europeia, Instituto Diplomático, Lisboa, 2011, pp. 13-52;
"Report on Portugal (Chapter 16)", in Giuseppe Martinico and Oreste Pollicino (coord.), The National Judicial Treatment of the ECHR and EU Laws, Europa Law Publishing, Groningen, 2010, pp. 321-338
"Legal and Illegal Immigration Flows to Portugal and Spain" (com Constança Urbano de Sousa), 4. Europäischer Juristentag – Sammelband, Manz, Viena, 2008, pp. 363-387
"The Application of EU Law in the Portuguese Legal Order: Law in the Books and in Action" (com Miguel Poiares Maduro), in Carlos Ferreira de Almeida, Assunção Cristas e Nuno Piçarra (coord.), Portuguese Law – An Overview, Faculdade de Direito da Universidade Nova de Lisboa, Almedina, Coimbra, 2007, pp. 51-74
Sobre o Sistema de Governo em Angola – do centralismo «soviético» ao «semi-presidencialismo» transicional até à adopção de um sistema de governo sui generis" (com Armando Marques Guedes), Negócios Estrangeiros, 11.4., 2007, pp. 64-90
"O Referendo Político Nacional em Portugal", in Anabela Leão, Francisco Pereira Coutinho et al., Estudos de Direito Público, Âncora, Lisboa, 2006, pp. 11-146
"Os Estados-Membros e os Processos Prejudiciais – Um balanço da participação portuguesa nos 20 anos da adesão à União Europeia", Negócios Estrangeiros, 9.1., 2006, pp. 231-257
"O Processo de Integração Europeia e a Constituição Portuguesa" (com Armando Marques Guedes), Nação e Defesa, 115, 2006, pp. 83-112 (com arbitragem científica);
"O Direito à Objeção de Consciência: origem, sentido, limites e respetiva análise jurisprudencial", Themis, VI, 11, 2005, pp. 245 a 286
Pluralismo e Legitimação – A edificação jurídica pós-colonial em Angola (com Armando Marques Guedes et al.), Almedina, Coimbra, 2003